It has been my pleasure to develop TGPs brand identity through creative art direction and design. 
Below are some screen captures of their websites and other marketing assets.  
I particularly enjoyed developing for the Idea Institute's annual conference.
Triad Growth Partners // Idea Institute's annual signature event convening innovative thinkers to explore new perspectives for personal, career and business innovation and to envision and collaborate on new opportunities.
The intersection of classical philosophy and innovative business models inspired the repurposing of French painter 
The subtle juxtaposition of David's classical subject with the digital overlays are emphasized through the enigmatic 
French Chartreuse Green

hues.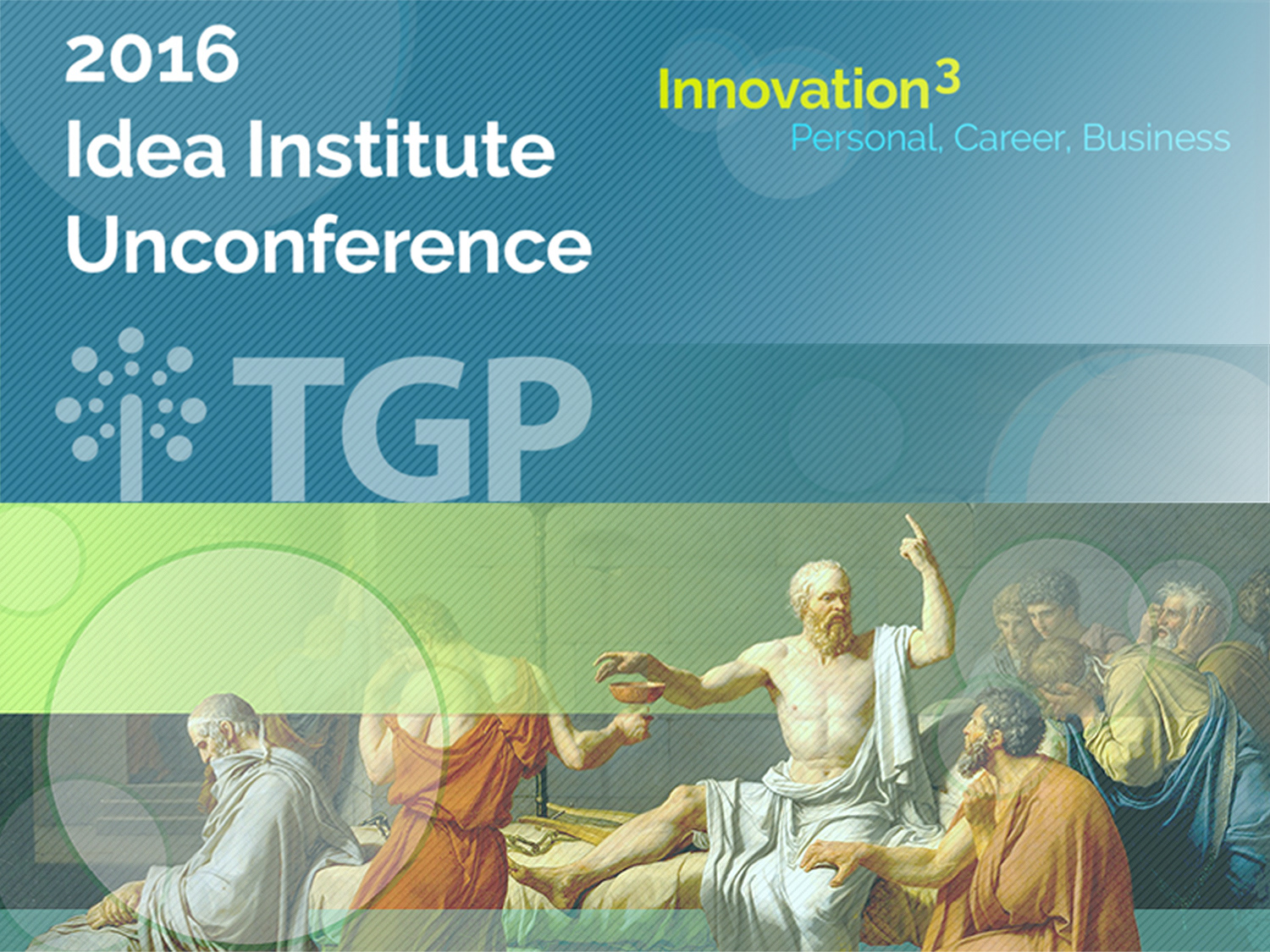 Once again, the fast-paced Idea Institute Unconference combined intriguing thought leaders, hands-on experiential activities and new perspectives.
Paying respect to age of enlightenment and revolution, I placed value of the "antiquities" as a backdrop for current "innovative" thinkers in the contemporary digital age. I chose the "engraved plate" look for all the print and web imaging. www.GSOIdeas.com is the site I built for the event.
2017  
The Year of the Rooster
According to the Chinese calendar, 2017 is the year of the Fire Rooster, symbolized by powerful and progressive approaches. 
The Chinese culture maintains that this New Year will help us to focus on our etiquette, form, and manners. 
Learning from the rooster, we can always try to look our best and be clear on our intentions -because this year, impressions will count.
And the rooster stays clear of risky ventures. He takes a practical and well-proven path to his ensure his successes.
Triad Growth Partners wishes you a rewarding 2017 and looks forward to sharing a year of genuine progress, honor and integrity.
National Science Foundation
SBIR Phase II Awardees Conference